SKT Kunststofftechnik GmbH
Plastics processing
You need a manageable quantity of injection molded parts or want to order a special series? We make it possible. We accompany your project from the idea to the conception to the finished product.

Our versatile, modern machine park is always capable of implementing large series production. The range of possible clamping forces extends from 30 to 2300 tons. We are also your competent partner for screen and pad printing processes on request. Several machines in different sizes are available to our experts, depending on the requirements in SKT's in-house printing department.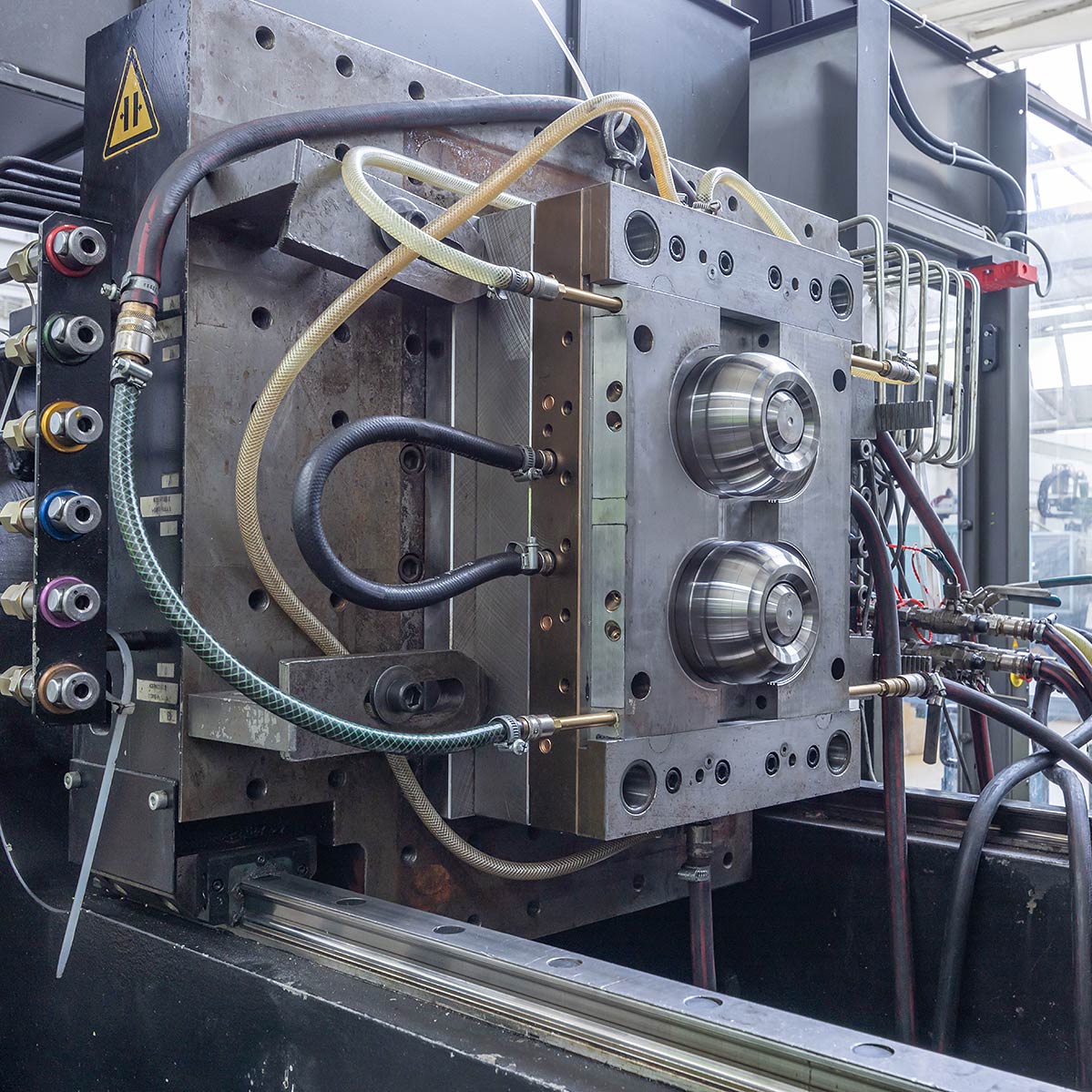 Founded around 60 years ago in . If there is a need for further training, we do not hesitate to pay for it. In case of an arduous commute, we can provide company housing at a reasonable price. SKT Kunststofftechnik GmbH enjoys an excellent reputation on the international market as a specialist in plastics processing for injection molding technology.
The high reputation is the result of a strong team of toolmakers, process mechanics, design engineers and production staff. Qualification, creativity and motivation come together here and ensure high-performance products in a constant exchange with customers.
The computer-controlled machinery includes a good dozen injection molding machines with clamping forces ranging from 75 to 2300 tons, most of which are equipped with demolding devices.
Since 2002, the Kreuzwertheim site has been part of a larger group of companies with three plastic injection molding plants and moldmakers. As a result, orders that are very large in terms of quantity, but also very demanding in terms of quality, can be processed more quickly and at a higher level within the group. The range of technical services offered is unique in the world of small, special and large series in injection molding.
Certainly one of the reasons why SKT Kunststofftechnik GmbH in Kreuzwertheim convinces with excellent values in terms of customer satisfaction.
The highest quality standards
Start your next project with us!
We develop and produce high quality plastic parts for our customers, with a fast and reliable execution of orders. The question of a small or large production series is not a problem for us. On request, we can also provide special series production. .